Code: Hose assemblies for the Bio-Pharmaceutical and Pharmaceutical Industry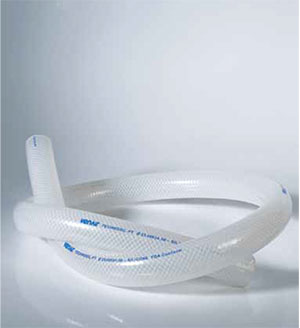 We design and assemble speciality hoses for a wide range of applications.
TEC Industrial is an ISO9001:2015 certified company, our goal is to provide solutions for customers through innovative hose design and rapid response.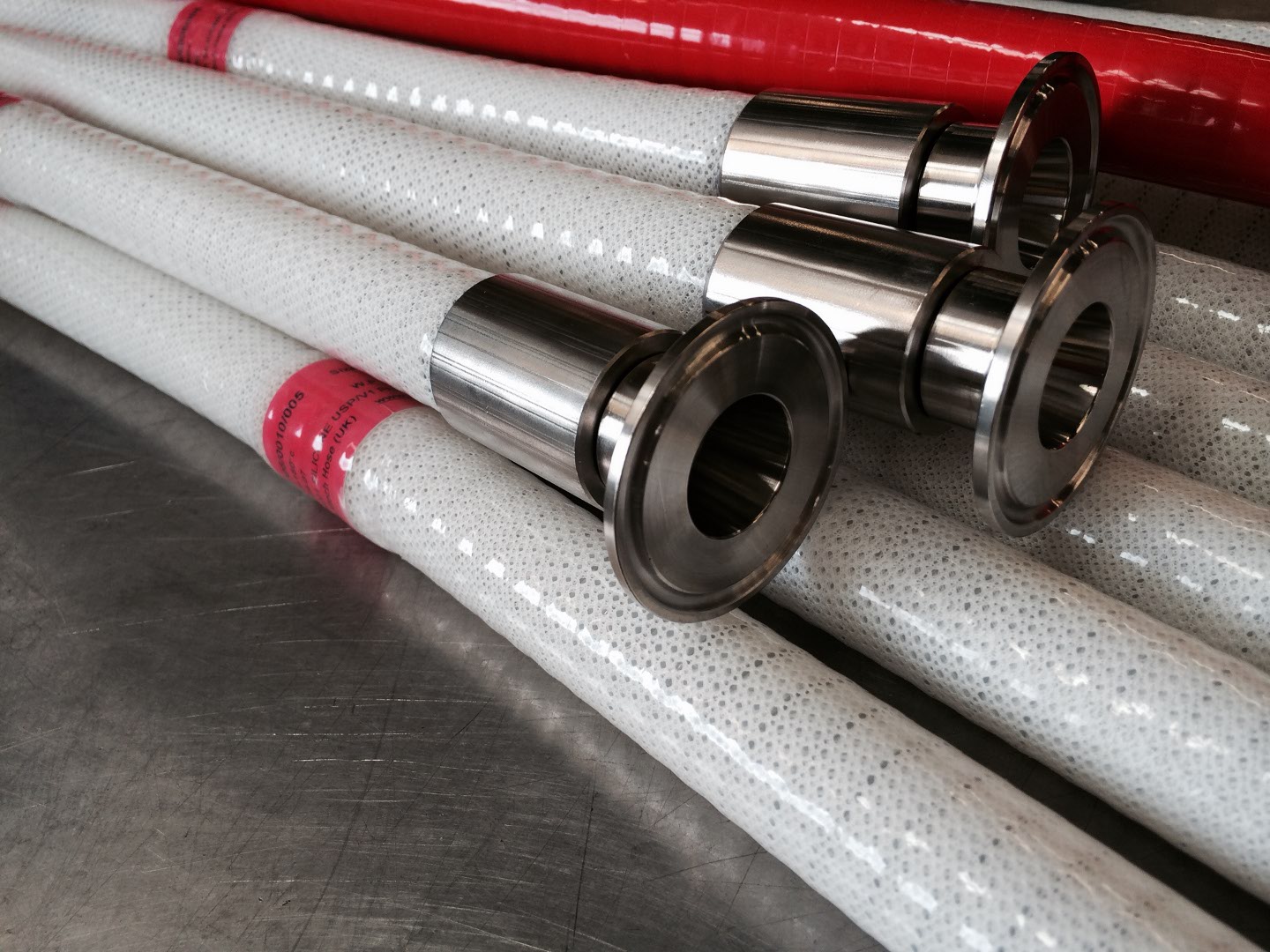 Silicone and PTFE hoses are used extensively in the food, pharmaceutical, biotechnology, cosmetic and chemical industries. Whatever the
nature of the fluid you convey, its temperature, concentration, working pressure or even the type of cleaning cycles used in your process we have a solution.
TEC Industrial supply products into some of the largest Pharmaceutical and Bio-Pharmaceutical companies in the world with innovative products like the Pharmaloader.
Pharmaloader is an elastic silicone compensator suited for the Food&Pharm industries. It is an ideal solution for tank outlets to compensate vibrations and level differences.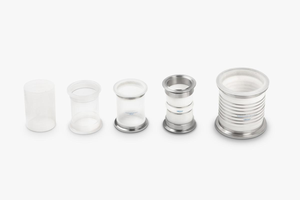 Convoluted and Smoothbore
All aspects of both Convoluted and Smoothbore hoses are catered for with both Natural and Static Dissipating (AS) liners available. All types and configurations of flanges and terminations available.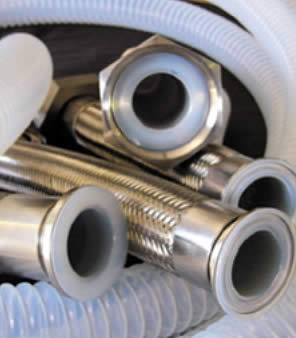 All hoses will be supplied with a Certificate of Conformity (CofC) if requested.
Full Material certification (3.1b/Traceability) can be supplied if requested prior to manufacturing.
All PTFE used in production of our hose liners conforms to the following Standards and Certification:-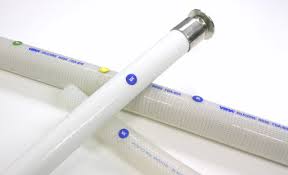 Products conform to/exceed the following standards
American standard FDA 21 CFR, item 177.2600

German standard BfR Chapter XV

Standard USP Class VI

1935/2004/EC Regulation

European Council Resolution AP 2004 (5) – silicones

Standard KTW / DVGW for materials in contact with drink water

3A Sanitary Standard 18-03 Class I for the flexible hoses

3A Sanitary Standard 62-02 for the fitted hoses DIN and CLAMP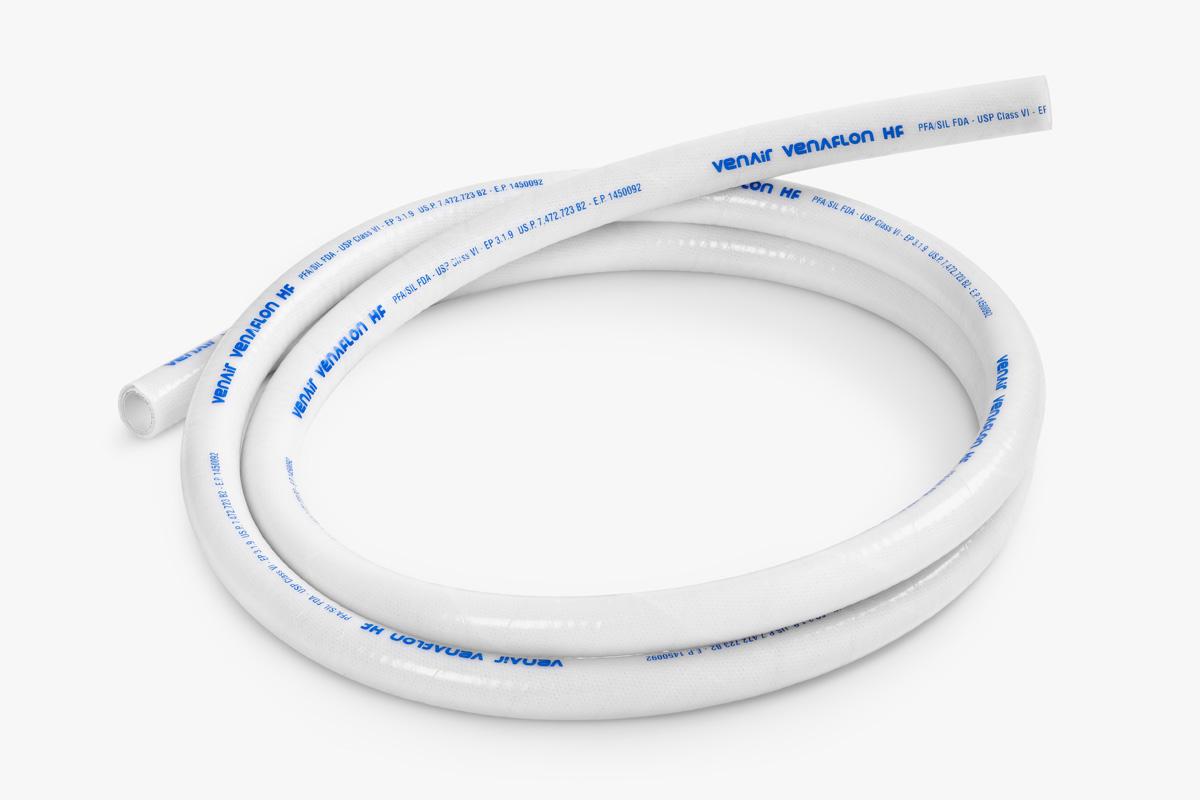 New Venaflon HF
New Venaflon HF Newly designed to withstand the conveyance of highly aggressive fluids, the new Venaflon ® HF is considered the ultimate solution for this purpose. Its uniqueness lies in the fact that the silicone hose is reinforced with an inner liner of PFA, a high quality fluoropolymer with an excellent chemical resistance and lower permeability than other materials. Venaflon HF offers superb resistance to chemicals and is also highly flexible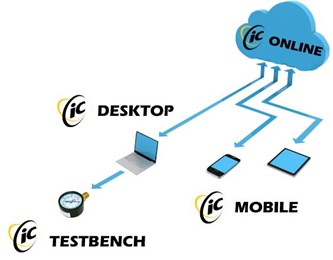 RFID Technology
Upon request TEC Industrial can embed RFID chips in all hoses thus allowing owners to:

Test,

inspect and

hose track
Multi-platform functionality allows owners, inspection teams and the end-user to manage hose through their lifecycle
A wide range of bespoke designed and manufactured RFID tags, readers and apps are available